Events
December and beyond
---
Programme for January 31, 2014
| | | |
| --- | --- | --- |
| We look forward to seeing you in 2014 | | Tell friends about this event |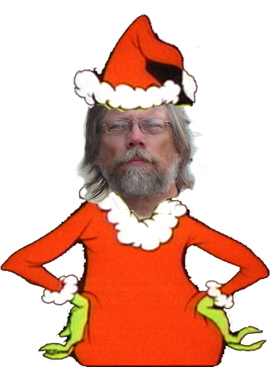 The holiday season is always busy and The Film Society does not screen any films in December.

Click though for details about the great program of animation we have scheduled for January.

Be warned, that the listed date for that program is still tentative and the venue has not yet been set. Sincere thanks to all the members who have suggested great venues for us to explore as our new home. We have been talking to them all. Details about our new venue will posted as soon as all the paperwork has been signed.

**** **** **** **** **** Coming in January 2014 **** **** **** **** ****
A NIGHT OF PROPAGANDA CARTOONS FROM WORLD WAR TWO


Feature:
This is the fifth year in a row that Karl Cohen, the world-renowned film scholar, has dug into his vaults to build a night of animation for the Film Society.

This program explores how short films were used to pivot the mindset of the American public, changing us from a nation of disengaged isolationists to a people eager for war — and then, later on, helped to cool us down and get us to eagerly support the effort to rebuild a world ravaged by war.

These films provide a fascinating look at how Bugs Bunny, Donald Duck, Daffy and other animated stars persuaded us to recycle, pay our taxes — to buy guns, guns and more guns — and laugh at Hitler.

Warning: Some of these films were purposely designed to inflame rage and will now be seen as deeply offensive.

The program includes:

Peace on Earth 1939
Grandpa squirrel preaches an antiwar message to young'uns shocked to learn of the insane violence perpetrated by human beings in their now peaceful forest. This film was nominated for both a Nobel Peace Prize and an Oscar.

Women in Defense 1942
Katherine Hepburn narrates a script written by Eleanor Roosevelt. Women, do your part to win the war!

Bugs Bunny Bond Rally 1942
Bugs does a brief impersonation of Al Jolson, singing in black face, and encouraging you to buy savings bonds. Clearly racist by today's standards, this film was typical of its time.

Blitz Wolf 1942
The Three Little Pigs join the fight against Hitler in this fast-paced, outrageous Oscar-nominated short.

Der Fuehrer's Face 1942
This Oscar-winning tale recounts the day Donald Duck woke up in Naziland. The titular song, recorded by Spike Jones' band, is still popular.

Scrap Happy Daffy 1943
Daffy tells us why and what we need to recycle.

Spirit of '43
Donald Duck and Scrooge tell us why we need to pay our taxes.

Russian Rhapsody 1943
In this outrageous cartoon, Kremlin Gremlins destroy a plane piloted by Hitler.

To Win the Peace 1945
This very short tear-jerker asks you to buy savings bonds during the seventh Victory Bond drive.

Seeds of Destiny 1946.
This Oscar winner warns that if we don't rebuild Europe, another Fascist dictator might arise.
---
Donation: $0.00
When: January 31, 2014 at 8:00 PM